Showcase your innovations in our virtual booth and interaction space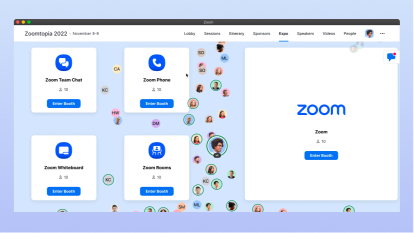 On the virtual Expo Floor, event attendees can interact with sponsors, engage in live conversation, and explore content within the customizable Expo booths.More info
The Expo is for organizations and startups to showcase innovative ICTforAg solutions, products, programs, learnings, reports and services. The goal is to connect solution providers, great minds and ideas with an interested audience through virtual booths.
Participants can expect to discover new technologies and potentially form partnerships for future collaborations.
Use the form to apply for a space in our virtual Expo at the online ICTforAg event, to be held 7-9 November 2023.
Issues loading the form? Click here
31 October 2023 is the deadline for applications.
Form loading, please wait...